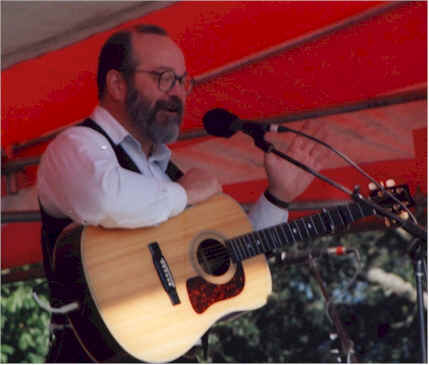 "I have had the opportunity to meet this folk singer in America and discover his commitment to his music, his Cornish background and his ability to produce professional performances everywhere he went."
(P.M.H.- Cornish World)
Photo by Steve Winick at the Oatlands Celtic Fest, Washington DC
Contact:
Jim Wearne
2521 Spring St.
#2906
Woodridge IL 60517
(630) 910-1634
Click to Email
"A unique and thoroughly enjoyable show."
"A Cornish statesman."
"They warm up easily - he's so entertaining."
"Unique Cornish flavor."
"A rich collection of traditional Cornish songs."
Chicago area Cornish-American folksinger Jim Wearne is available for bookings in coffeehouses, folk clubs and festivals. Performances consist of songs from and about Cornwall, U.K. Most are voice and guitar, some acapella. Spoken stories and interesting information about Cornwall and the Cornish people are included.
Jim has been heard locally on WFMT, at the 2 Way Street coffeehouse, Celtic Fest Chicago, the Fox Valley Folk Festival, the Maple Street Chapel series and at coffeehouses, workshops and singarounds throughout the area. Jim has taken his performances even farther afield to national festivals and a live appearance on BBC Cornwall.
The music of Cornwall resembles the music of Scotland and Ireland and other Celtic lands, with an outlook all its own. Jim's performance of these songs, singalongs and stories keeps audiences singing, laughing and even thinking as they enjoy, perhaps for the first time, Cornish music.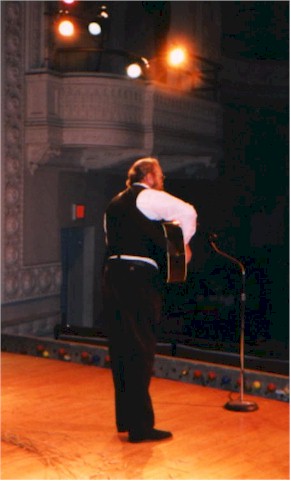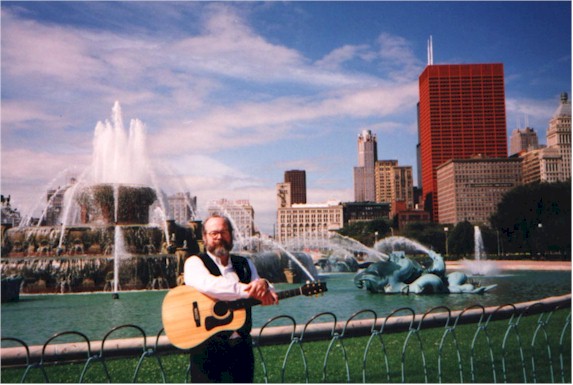 Back To Cornish Music Info And links
Performance Schedule and Past Venues