In May of 2002, I received the great honor of being made a Bard of the Cornish Gorseth. The Gorseth is an organization dedicated to the revival and advancement of Cornish Language and Culture.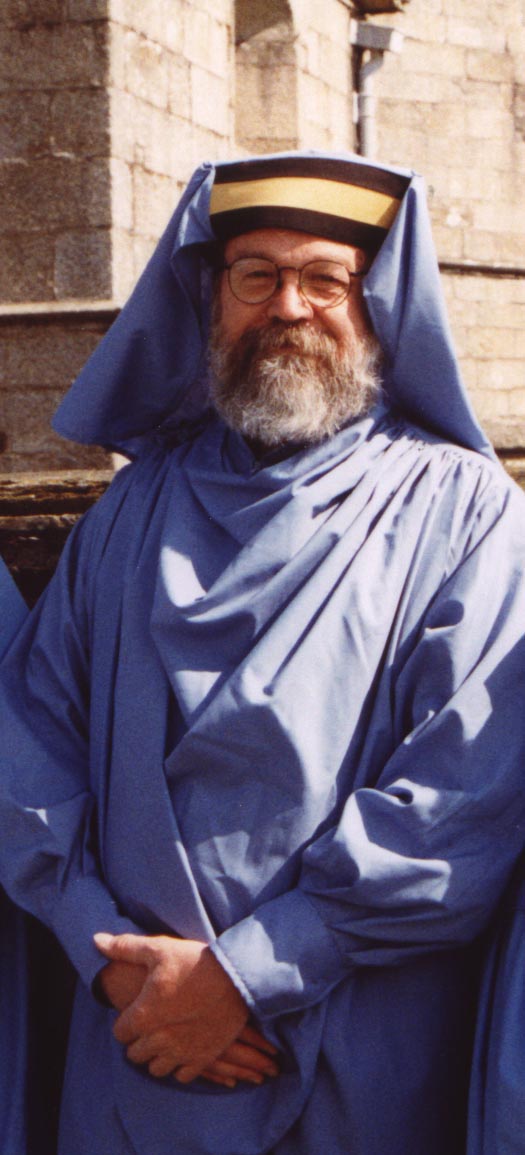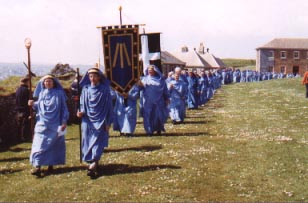 Potential Bards are nominated by current Bards, and then their nomination must be ratified by the membership of the Gorseth.
Men and women are made bards for many reasons: scholarship in language, art or history, service to Cornish cultural institutions, creative activities in the arts, and other reasons.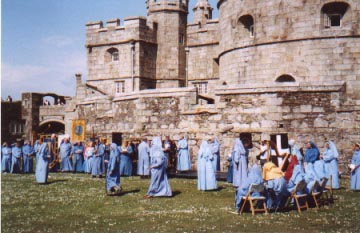 There are Gorseths in all three of the Brythonic Celtic nations: Cornwall, Wales and Brittany. The Welsh Gorseth has the longest current history, but all three can trace their historic roots back through centuries to wandering minstrels, court sages and cloistered scholars.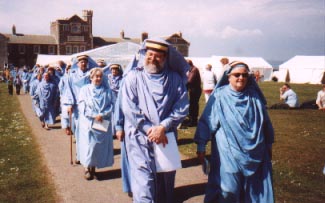 For more information on the Cornish Gorseth, here is a link:
The induction of new Bards comes in a meeting or convocation of the Bards of the Gorseth. This is usually held at a moving location in Cornwall in the Autumn, but in 2002 a special Gorseth was held in Falmouth in May.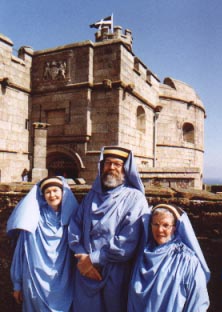 (Me with two friends from home: Sue Pellowe and Marion Howard, also Bards)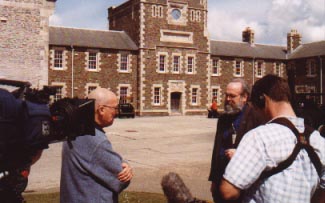 The setting for the special Gorseth was the event called Dehwelans (Homecoming), a gathering together of hundreds of Cornish descendants from throughout the world, held at Pendennis Castle in Falmouth . It was decided that during this event, six new Bards would be initiated, all of them being from overseas. I was honored to be among them.
They were:
PAT BANKS of Australia,
MARY BRUNST of Canada,
ROYSTON BRUNST of Canada
NOEL CARTHEW of Australia,
RUSSELL COCKS of Australia, and myself.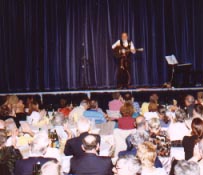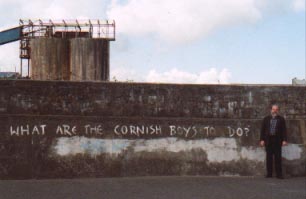 The pictures on this page are of aspects of that experience, the Dehwelans, the Gorseth and other visits and events, including a "gig" at the Star pub in St. Just.